Chase Langford: Landscapes re-Imagined
9/22/2020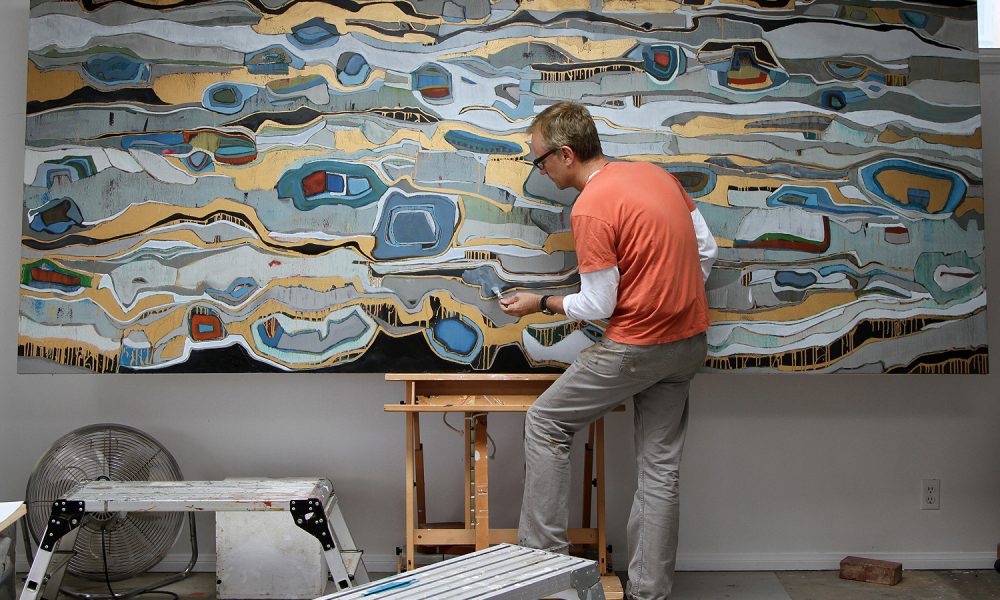 The human fascination with the portrayal of landscapes through art dates back thousands of years in both Western and Chinese art. We are simply enraptured by the stories of both familiar lands and far off lands. However, more often than not the landscapes we fawn over are realistic depictions. What if these landscapes were reimagined? What if the space they inhibit was revolutionized? What then?
Chase Langford has done just that. He has revolutionized landscape painting. Langford's work feels familiar- welcoming our gaze much like a classic landscape would- yet, his work transcends our expectations and surprises with depictions of seas, mountains, farmlands, and cities that fuse with a new understanding of space and place. Chase Langford's interpretations of geographic elements alongside his artistic style manifest themselves in undeniably stimulating and refreshing works of art. Langford's inspiration is drawn from environments near and far creating breadth to his intricate landscape portrayals.
Chase Langford's works recall both the history within landscape painting and the history of Earth; whilst, simultaneously challenging our tradition of landscapes and our visual understanding of the world.